Free Netflix Subscription
Get Free Netflix Subscription 2020, Netflix premium subscription. Hello Readers!! Here i am back with a New Method to Get Free Netflix Subscription .
with this method you can watch Premium contents of Netflix for free.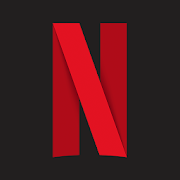 Follow given steps and Start Getting Free Netflix subscription. Watch your favorite Netflix Series for Free Using Given Method by us and this method is personally verified by me So Get your Free Netflix Premium Now!!
---
How To get Free Netflix subscription For FREE.
Netflix Started Offering Some Of its Highly Popular Shows For Free On Their Platform. You Can Watch This Shows For Free Even Without Downloading The Netflix App.
Shows Available Are – Stranger Things , Elite , Murder Mystery , Boss Baby Back In Business , Bird Box (Movie) , When They See Us , Love is Blind , The Two Popes , Our Planet , Grace & Frankie ,
How To Watch For Free –
First Of All Just Visit This Netflix Page – netflix.com/in/watch-free
You Will See Above Mentioned Movies & Shows There
Just Select Any Show & Click On Watch Now
Enjoy The HD Netflix Content For FREE
Featured : Angel broking offer- free 500 amazon voucher.
Here is a video Tutorial on how to get Free Netflix subscription. (hindi)
How To Get 4 Screen UHD Plan @ Just ₹199 In India
May Not Work Now , But You Can Try
Get Free HD / UHD access and up to four screens at a lower price, Netflix is offering free one-tier upgrades to a more expensive plan for the first 30 days of your subscription. The offer is only available to new Netflix members, and is applicable to the Rs. 499 "Basic" and Rs. 649 "Standard" Netflix plans
Steps :-
1. First Of All Just Create a new Netflix account (If You Already Have ₹199 Then Skip This & Starts From Step-3)
2. Now Just Proceed to buy Netflix Mobile-only plan worth Rs. 199
3. Once You activated Basic Plan, go to your Account
4. Under Plan Details, Click on Change plan
5. Now Choose Premium Ultra HD Plan (Highest Plan)
6. Now click on Continue (Don't worry you won't be charged)
A popup will appear asking to Confirm Change
7. Click on Confirm Change (You can read the popup message saying that "You won't be charged until <<Next Billing Date>>"
8. After Confirmation, Your plan will be shifted to Ultra HD at the price of ₹199,
9. Now again Go To Setting > click on Change plan and > And Again Select mobile-only
10. Your Ultra HD Plan Will Continue & It will only update after the next billing cycle if you want to continue using the same Netflix account.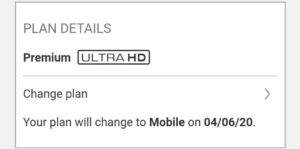 Our official connect links